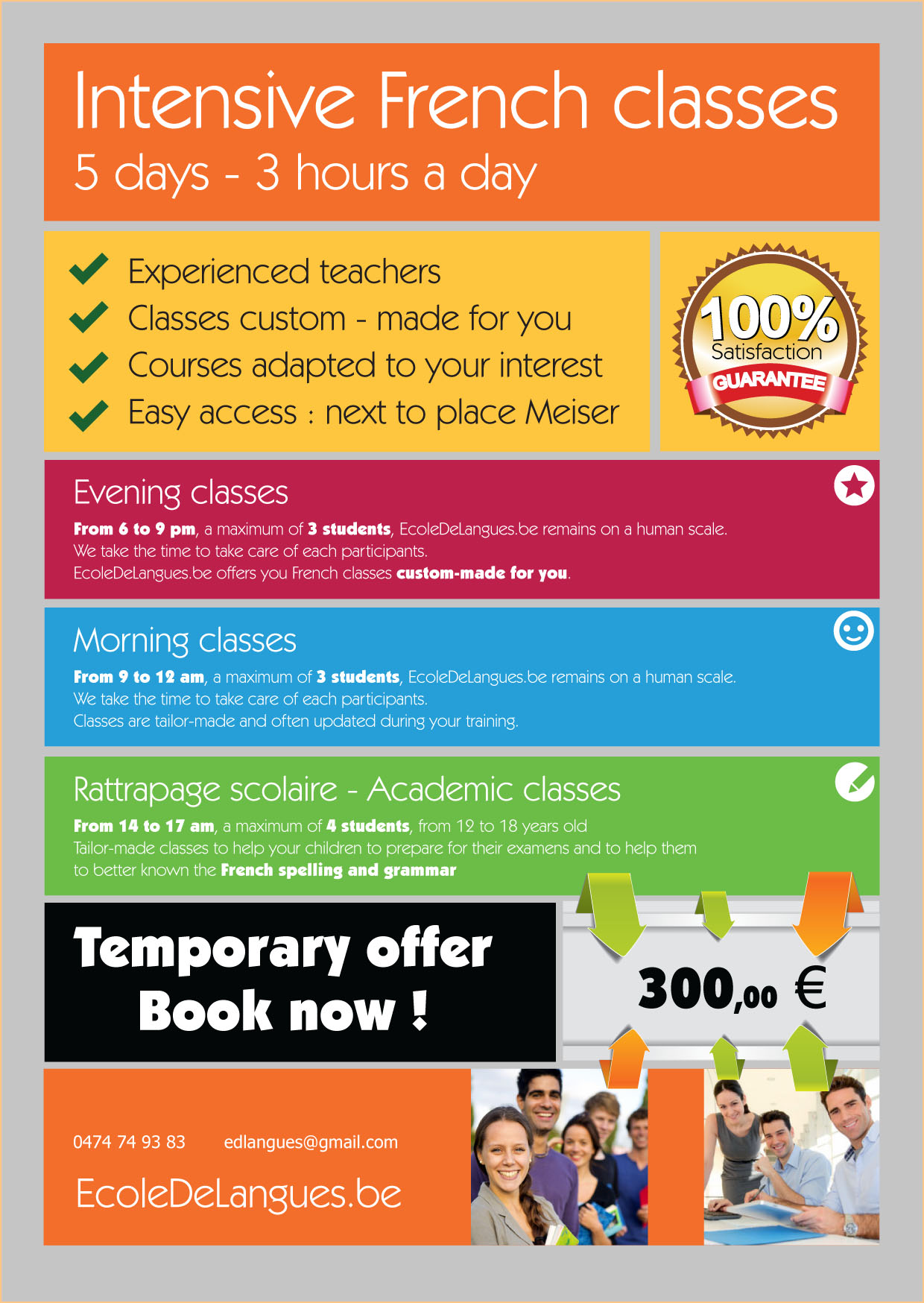 Summer french classes in brussels
Discover our summer French classes in July and August, close to Place Meiser.
When is it? from 6 to 9pm / from 9 to 12am / from 2 to 5pm
Where is it ? google map
How much is it? 300€/week
When is it? Any weeks in July and August.  These months don't suit you?  We can also organise classes in June (on demand)
How do I book? by email : [email protected] or by phone : 0474 74 93 83  Don't hesitate to give us a call, it's easier and faster!
See our page Summer French classes for more info and for subscription!